Turning campus grounds into botanical learning and teaching spaces…
The CampusFlora project started in 2013 as a second year Adv Botany project undertaken by Lachlan Pettit. The CampusFlora iOS app that was developed as a result of this project was the first learning and teaching app in the USYD Apple AppStore.  We how have a suite of apps, web, iOS, android, which are in the process of redevelopment. CampusFlora is core to the University's dVC Indigenous Strategy and Services 2019 "unfinished business strategy" and is integral to the University's Sustainability strategy.
The CampusFlora project started as a way to address botanical literacy, but now the app is device to explore human-plant relationships. We now offer OurFlora so others can map their plants and share their stories.
WebApp: campusflora.sydney.edu.au
iOS App: https://itunes.apple.com/au/app/campus-flora/id918408102
Google Play: https://play.google.com/store/apps/details?id=com.universityofsydney.campusflora&hl=en
References: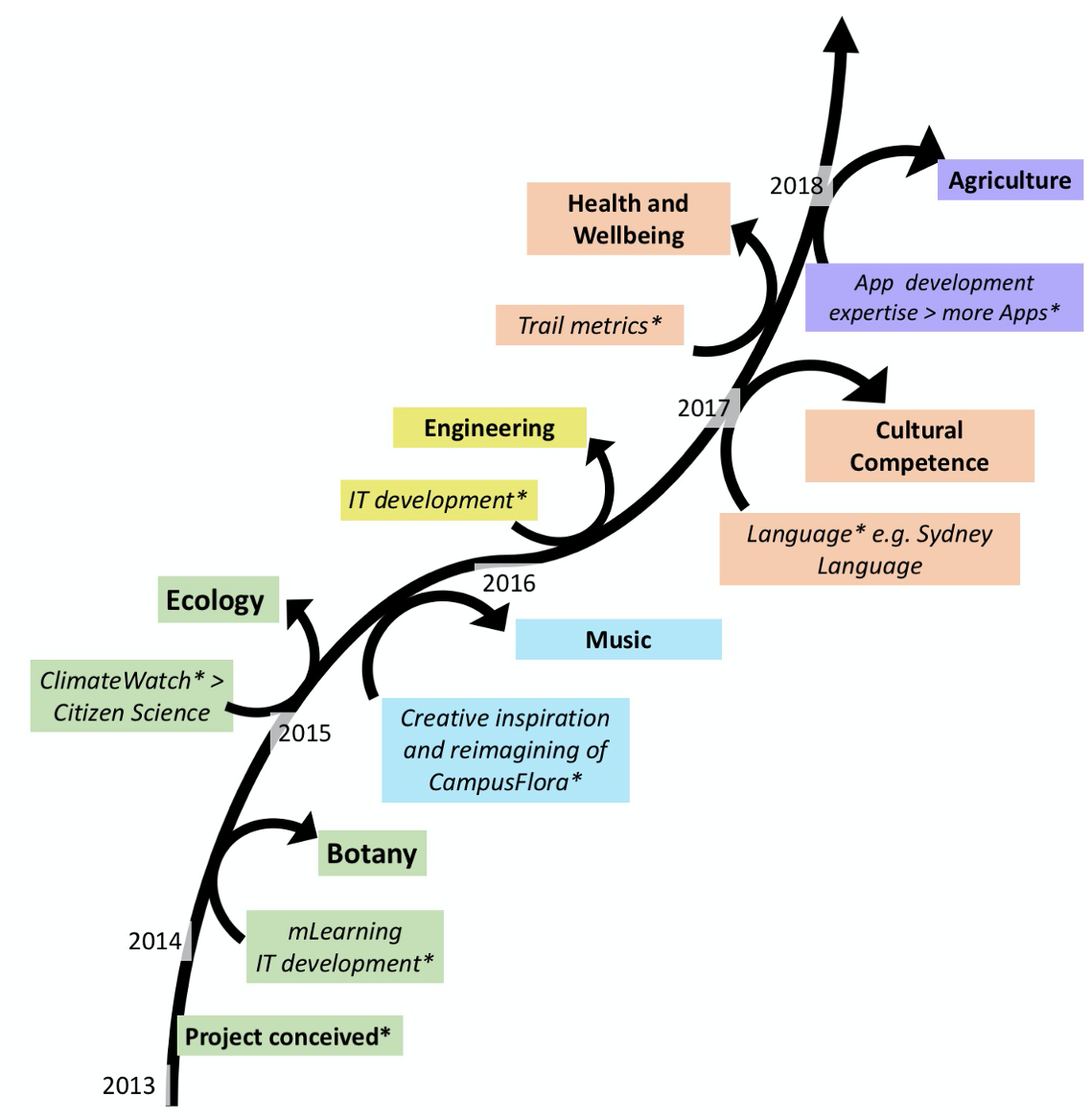 CampusFlora app development pathway over time. App developments included undergraduate partners (asterisked) from Botany, Ecology, and Engineering. Alignment of CampusFlora content to the undergraduate Life Science curriculum has seen uptake of CampusFlora by Botany and Ecology students (2014 – current). The botanical content has inspired Music composition; and, further enhancements (2017 – 2018) have made CampusFlora a useful Cultural Competence and Health and Wellbeing engagement tool for the campus community. . *undergraduate partners. Graphic: R Quinnell. (From Dimon et al., 2019.)